Action at the One Metre Club One Metre Championships.
Preparing for another race at the new lake just past Kaiapoi.
There were 9 competitors for the event, which was sailed most of the time in a fresh North West breeze.Other times it was almost calm.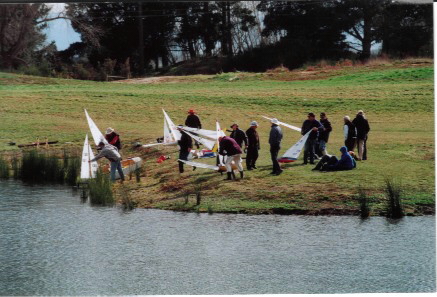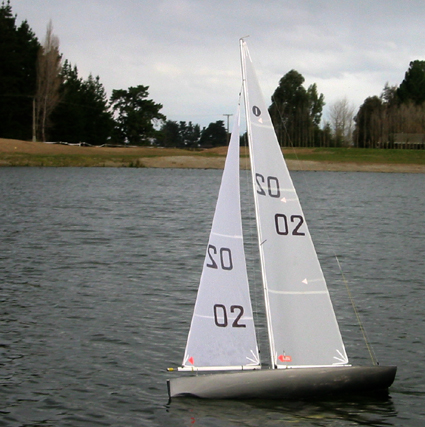 This is the winner of the One Metre Championships, Incubus, sailed by Keith May. Keith sailed very well and gave nothing else a chance.
Full summary of placings on Results page.
More pics of Photograph page.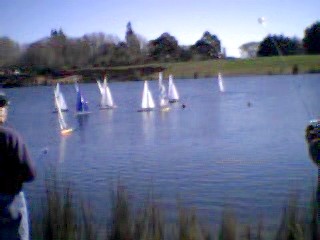 Jockeying at the start of the Marblehead Championships at Kaiapoi